Finance Your ATV or SxS > Honda ATV & Side-by-Side Canada Main content
Honda Financial Services
Honda Financial Services was established in 1987 to provide financing options for Honda motorcycles, ATVs, side-by-sides and power equipment through Honda dealers across Canada.
HFS offers highly competitive interest rates and flexible payment options. Once you decide on your Honda model of choice, we want to make the next step of financing as simple as possible. That's why we typically deliver credit approvals at your Honda dealer in less than one hour - all for your convenience. If you should ever have any questions or concerns regarding your account or vehicle financing options, please feel free to contact us.
At Honda, we strive to make everything about owning a ATV / side-by-side as fun and worry-free as possible.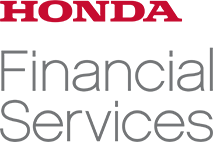 Once you've chosen your Honda, we want to make financing it as simple as possible. That's why we deliver financing approvals in less than one hour from the convenience of your local Honda dealership.
As a finance customer, your payments will consist of part principal and part interest throughout the term of your finance contract. Each payment you make increases the amount of equity you've built up in your ATV / side-by-side, and the benefits to financing don't end there.
Additional benefits of financing your ATV or side-by-side with Honda Financial Services:
Owning the ATV or side-by-side instead of leasing it means you retain equity

Open retail loans allow for early pay out without penalties

Flexible terms and straightforward interest charges
Conventional Finance
With the regular program, you can tailor your purchase to meet your monthly budget needs. Equal consecutive monthly payments are calculated using competitive interest rates and terms for 24 to 60 months, depending on the model chosen and amount to be financed. Once all of the payments are made, a zero balance remains and the ATV or side-by-side is yours.
What are my options once my financing contract ends?
After making your payments for the duration of the financing contract, the ATV or side-by-side is all yours. So what comes next? Negotiating a trade-in with your dealer may be a great way to come up with a down payment for your next Honda. You can also sell your ATV or side-by-side privately or keep driving it for years to come - it's your decision to make. For more information about your options at the end of your finance contract, please contact our Customer Care Group toll free at 1-800-387-5399.


Head Office - Ontario / Atlantic and Western Region
180 Honda Blvd
Markham, Ontario
L6C 0H9
Toll Free:

1-800-387-5399
Fax:

1-866-920-5586
Email:
cs@honda.ca
Quebec Region
1750, rue Eiffel
Boucherville, Quebec
J4B 7W1
Toll Free:

1-800-387-5399
Fax:

1-866-920-5586
Email:
cs@honda.ca