Pro Honda Fluids
Cleaners and Polish

Pro Honda Spray Cleaner Polish
Part # :CB66935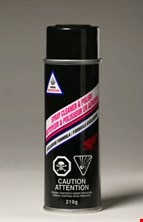 Pro Honda Spray Cleaner Polish
Part # :CB66935
Exclusive Honda formula – superior performance at an economical price.
Complete motorcycle detailer in a can.
Cleans road grime, grease and bugs without water.
Polishes paint, chrome, glass and clear plastic.
Protects vinyl, plastic and rubber.
Blocks UV rays to reduce fading and cracking.
Repels water and makes it bead up like on a wax finish.
Anti-static properties reduce dust buildup

Pro Honda Spray Cleaner Polish
Part # :CB66946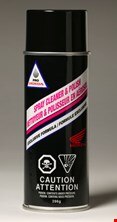 Pro Honda Spray Cleaner Polish
Part # :CB66946
Exclusive Honda formula – superior performance at an economical price.
Complete motorcycle detailer in a can.
Cleans road grime, grease and bugs without water.
Polishes paint, chrome, glass and clear plastic.
Protects vinyl, plastic and rubber.
Blocks UV rays to reduce fading and cracking.
Repels water and makes it bead up like on a wax finish.
Anti-static properties reduce dust buildup.